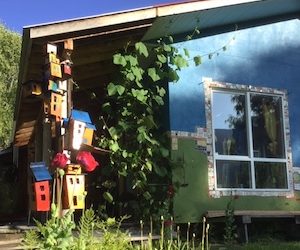 Tell us a little about yourself, your work and your art practice. "I started late in life  (60) as and artist then doors open end..tools were introduced and I haven't slowed down yet..started with mosaics, then I carved rocks for a while..played with mirror...started...
read more

Share your love of local arts:
The SVCAC recognizes that we carry out our work on the unceded traditional territory of the Indigenous peoples of this region.
We acknowledge and raise our hands with gratitude to the ancestors and keepers of the land.