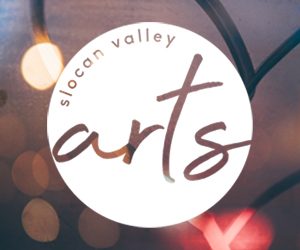 Try for a minute to imagine the Slocan Valley without its rich artisan culture. What would our colourful, eclectic valley community be without house concerts, murals, ice sculptures, not to mention studio tours, literary readings, theatre productions. A horrible...
read more

Share your love of local arts:
The SVCAC recognizes that we carry out our work on the unceded traditional territory of the Indigenous peoples of this region.
We acknowledge and raise our hands with gratitude to the ancestors and keepers of the land.