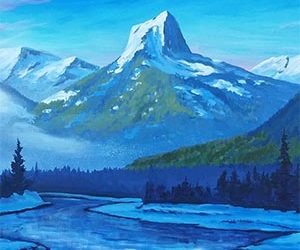 Tell us a little about yourself, your work and your art practice. Born and raised in the Slocan Valley, I love and appreciate the beauty of the West Kootenays. Every since I was a little boy hiking with my dad, I have felt the desire to capture and share the...
read more

Share your love of local arts:
The SVCAC recognizes that we carry out our work on the unceded traditional territory of the Indigenous peoples of this region.
We acknowledge and raise our hands with gratitude to the ancestors and keepers of the land.