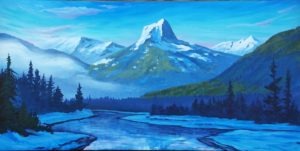 Tell us a little about yourself, your work and your art practice.
Born and raised in the Slocan Valley, I love and appreciate the beauty of the West Kootenays. Every since I was a little boy hiking with my dad, I have felt the desire to capture and share the magnificence of the local mountains. I work from my personal experience of the places I hike, combined with my own photographs. I like to use vibrant colors and strive to emulate the light illuminating the landscape. Often my process is spontaneous, because I enjoy to paint expressively. My art practice is constantly evolving and I have developed a couple of distinct styles; I love painting with palette knives and oil paint, as well as with acrylic and some spray mediums. Over the last decade I have transitioned from full time artist to working with wood, specifically carpentry. I find my creative skills and artistic eye allow me to use wood very much like using paint on a canvas. As much as I have been enjoy the art form of building and the creative flexibility it grants me, I am looking forward to devoting myself to painting full time in the near future.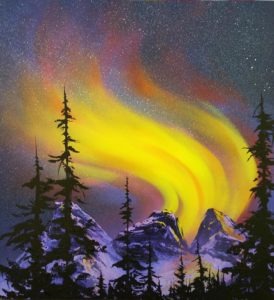 What have you been up to these last few months?
Over the past few months my energy has been mostly focused on construction projects notably my new studio which is very exciting. I have been able to work on commission paintings when I have had extra time. I am also working on a new series for an upcoming show at the Langham Gallery on Feb. 6th in Kaslo.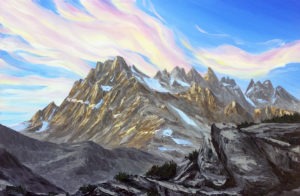 Has your practice or work changed at all or been affected, and to what extent, by the pandemic?
I was less affected than some because my art practice has been on somewhat of a hiatus over the last few years as I have been building a house and studio. But sales have been down and some shows were cancelled. Some of my practice involves teaching classes and workshops which have been much harder or impossible or facilitate during the pandemic.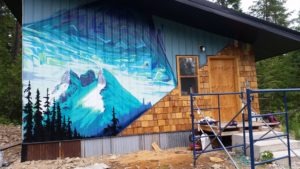 To learn more about Bryn Stevenson and to see his work please visit his website at: www.brynstevenson.com