Tell us a little about yourself, your work and your art practice.
I am a ceramic artist, kiln builder and educator. My studio practice in the Slocan valley involves firing multiple atmospheric kilns to high temperatures in order to achieve unique surfaces on the work. I incorporate local clays and minerals into the forms, which I've collected from nearby beaches, roadsides and throughout the river valley. The wood that I use to fuel the kilns, become glaze under intense temperatures, so that molting ash can then run, drip and layer the forms during the firing process. By salvaging cut-offs and utilizing a by-product of the local timber industry, I feel that I fire sustainably to create objects made from my surroundings for enjoyment in your surroundings.
I also teach ceramics at Kootenay Studio Arts, Selkirk College in Nelson. Teaching is important to me and allows me to further contribute to the field and the vibrant arts community here in the Kootenays.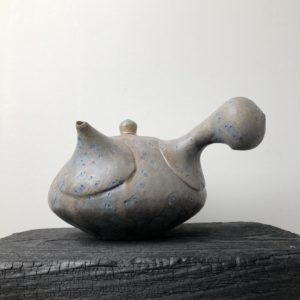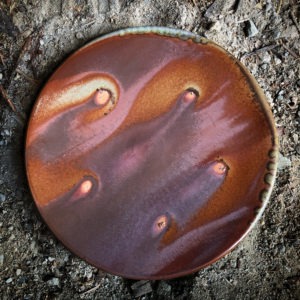 What have you been up to these last few months?
Last weekend was the 12th annual Columbia Basin Culture Tour, which I have participated in every year since its inception. I wasn't sure what to expect this year with the pandemic, however it turned out to be a great couple of days. We saw many return visitors from previous years, and a few new faces. Getting ready for the tour each summer requires ensuring I have enough work to show. I usually fire multiple kilns in the spring, however this year with COVID, we were only able to do one big firing in the anagama kiln. Firing during the pandemic meant paring down to a skeleton crew in order to adhere to social distancing protocols.
I've also continued to make work in the studio and have been busy preparing for fall firings and teaching at the College.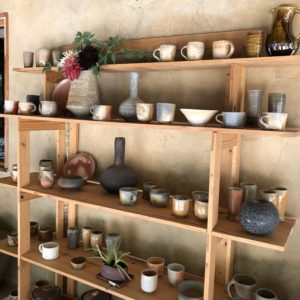 Has your practice or work changed at all or been affected, and to what extent, by the pandemic?
As many visual artists experienced, I had exhibitions that were initially booked for the spring which had to be cancelled or postponed. Luckily most have been rescheduled for 2021. More people seem to be reaching out to me online to inquire about the work and purchase pieces. I've been playing around with video and creating short video tours of my work, which makes it easy to show the forms in 3-D, rather than sending photos. I've also been involved in meetings throughout the summer, planning for the KSA students to return safely to the studio.