Slocan Valley Threads Guild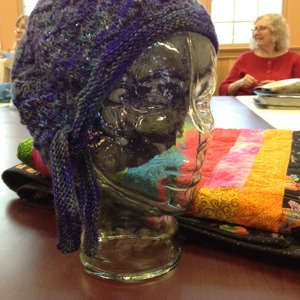 The Slocan Valley Threads Guild (SVTG) formed in 1981, when a group of fibre artists came together to support their craft in community. The Guild bought a one-room schoolhouse on Perry's Back Road and have been working to foster fibre arts in the Slocan Valley ever since.
We have a diverse and growing collection of literature and equipment related to fibre arts, available for use by Guild members. We work to sponsor and support fibre arts events, classes, workshops and exhibitions in the Valley, and maintain the Guild building as a fibre arts activity centre. We continue to grow in membership and resources, and welcome knitters, quilters, spinners, felters, sewers, dyers, weavers, etc.
Contact + Connect:
The Slocan Valley Threads Guild | Fibre Arts of all kinds