Tell us a little about yourself, your work and your art practice.
I'm an artist that works with elements of the non-human world, like landscape and ancestors, to create experimental music. I use trance practices, ritual, and ceremony, as part of my process. I moved to the Winlaw area from Montreal in 2009. I have since written and released three full-length albums and participated in quite a few collaborations. I am currently working on my fourth release. I sustain my practice through the support of the CKCA, BC Arts Council, and Canada Council for the Arts. I trained as a high school art teacher, and I currently work with School District 8. I am also in the process of training to become a counsellor.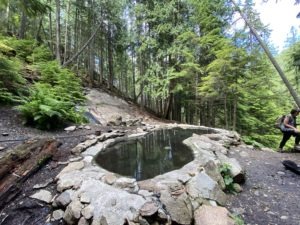 What have you been up to these last few months?
To be honest, COVID has not had a major impact on my day-to-day life yet. Maybe it will in the future. I went through a major health collapse in 2013 and had to radically alter my lifestyle at that point to accommodate my physical needs. I slowed way down, I rebuilt my career, my financial life, and daily routines to accommodate working from home, working super part-time, and so on. I wasn't able to keep up with the pace that the world was moving at so I carved out my own little niche that worked for my needs. Thus far, I have felt very supported by this way my life is set up during the COVID changes.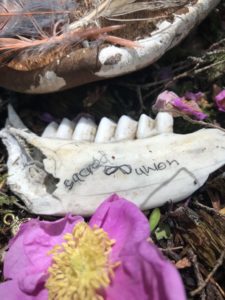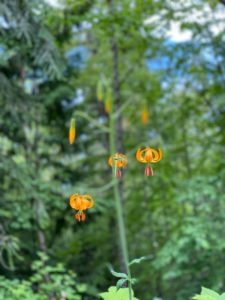 Has your practice or work changed at all or been affected, and to what extent, by the pandemic?
My practice has remained the same but I have felt myself deepening into some aspects of it more. My ritual practices have helped me stay grounded and access wisdom that I haven't been seeing much of in the attention cycles of the media. I have taken a step back from unnecessary online time, particularly on social media. I didn't feel effective in those environments, and was concerned that they were distracting me from doing my work. I believe that none of our challenges as humans are particularly new or unique. There is always historical wisdom that we can tap into for solutions. Patience is key. The aspects of my practice that help me slow down and really listen to the deep intelligence that surrounds me are my priority.