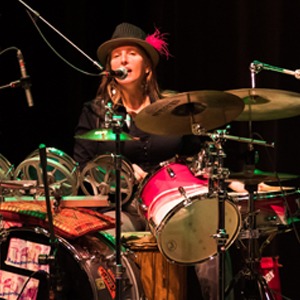 I live and breathe rhythm, dance, music and song!
Having devoted years to studying, performing and teaching west African drumming and dance arts, I now channel my passion into RhythmDance Drum Orchestra, a collective of drumming dancers offering a joyous fusion of ancient sounds and modern movements. Over the years, I have founded several drum and dance ensembles, and since 2005, I have been creating, recording and performing original music with cutting-edge rock fusion trio Soundserious.
In July of 2018, I spearheaded, organized and facilitated Summer Breeze Music and Art Party in Winlaw.
Contact + Connect:
Marilyn Hatfield | Performing Artist, Choreographer, Artistic Director, Drum/Dance Instructor, Event Organizer
Website: rhythmdance.org