Vallican Whole Community Choir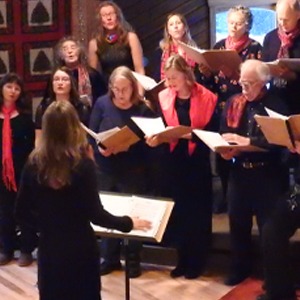 We are a friendly, community-based group of people who love to sing! We have been around since 2012. No auditions are required and you don't have to read music. We sing a wide variety of music – some gospel, some folk, some classical, some show tunes and some world music. It's more about the harmonies than the type of music. We sometimes feature piano, drum or other accompaniment.
Our conductor is Sharon Lang, and we rehearse on Sunday afternoons at the Vallican Whole Community Centre. There are two sessions, one in the fall with a December performance and one in the winter/spring with a performance in June.
Fees are kept low through volunteer efforts and grant funding.
Contact + Connect:
Vallican Whole Community Choir
Email: currierod61@yahoo.ca
Phone: (250) 226-7191